See here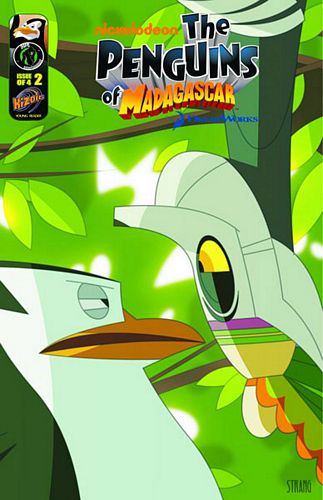 Est. Release Date: Wednesday, August 25, 2010
Writer: David Server Jackson Lanzing
Artist: Antonio Campo
Cover Artist: Bob Strang
Publisher: Ape Entertainment

Synopsis: Stranded in Brazil, Skipper enlists the help of some unusual locales, including a snake named Jose who is anything but, in order to reunite his dispersed team of penguin paratroopers, but will the mission diversion keep them from completing their original objective of returning Mia, the duck-billed platypus, to her native home of Australia?

Includes an on-going 4 page back-up story featuring new nemesis, "Petey The Pestilence", by Jim Hankins (Teddy Scares) and Bob Strang (Monstrology)!


---
END OF ARTICLE
---