(Image from here)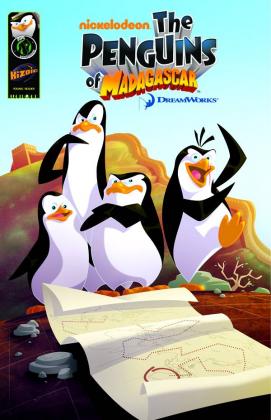 Est. Release Date: Wednesday, September 29, 2010
Writer: David Server & Jackson Lanzing
Artist: Antonio Campo
Publisher: Ape Entertainment

Synopsis:Traveling in a Rico-made flying machine that has no business being airborne, the penguin posse crash lands in China, some 4000 miles off course. Discovering that their map has been stolen, the gang must hunt down the most dangerous animal on the continent in order to retrieve it and continue their push into Mia's homeland of Australia.
---
END OF ARTICLE
---